We Are Building For The Future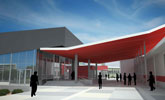 Design
Structural design of whatever you dare to imagine.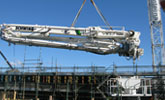 Construction
Construction advice on buildability, serviceability, safety and workflow.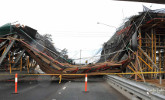 Forensic Engineering
Forensic analysis of collapses, cracking, vibration and excessive deflections.
---
LATEST PROJECTS
---
Advanced Structural Designs
Advanced Structural Designs is a leading structural engineering firm established by Mal Wilson in 2003. Over the years we have grown into a firm that offers full structural engineering services on a wide range of projects up to $100 million in value. We specialise in providing innovative and practical building solutions to a wide client base. Our expertise covers all forms of construction from complex post-tensioning to intricate detailing in glass, steel and timber. For more information see our services page.
services page.
---
Testimonials
I found Mal to be very knowledgeable and reasonable. He understood what I was trying to achieve and asked well intentioned questions that allowed me to change the house design to achieve the desired result for a fraction of the cost.

Roberta
I had a great experience with Advanced Structural designs, because of them I bought my house 🙂 They replied really quickly to my job request and were always happy to answer all my questions.Their service was really helpful and of great value, I would definitely recommend them to others.

Daniel
Advanced Structural Designs were on time and professional. Explained causes, problems and solutions in terms I could understand.Took me through my options, but didn't recommend anything just for the sake of it. In fact, he helped me to feel confident that nothing needed doing.

Courtney
Mal is brilliant. My wife and I required advice as we had concerns over some building work recently done on our house, particularly the structural elements. Mal's inspection was thorough, his sketch of the structural work was done on site & was precise, & he used both our house plans & site inspection to determine whether the work was to code. He gave us advice and assistance that literally saved us thousands of dollars. We found him honest, assured & just bloody good. I cannot recommend this guy highly enough.

Andrew
Go To Top