Our Team
---
Mal Wilson


Director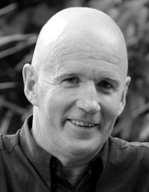 The Advanced Structural Designs (ASD) team is a complimentary blend of both young and experienced professionals, giving our clients a fresh and creative service with a strong foundation of practical knowledge and experience.
Before starting his own consulting firm, Advanced Structural Designs in 2001 Mal work as a Design Engineer, Associate, Structural Engineer and Structural Manager for several well respected companies throughout Australia, working on both national and international projects. Mal is an expert in prestressed concrete, tilt-up concrete construction, large span timber trusses, tension structures, formwork and scaffolding, forensic investigations and computer aided design and is actively engaged in the academic and wider professional Engineering community. He was invited to speak at the Institution of Engineers Australia on the pitfalls of designing and constructing formwork for major building works in August 2012 and presented a series of lectures at the University of Canberra covering the use of timber concrete and steel outlining the applications and limitations of each material and the relative costs to the environment. Mal has a passion for doing what he does once and getting it dead right. All the forensic work he does serves as a constant reminder of the direr consequences of not being up to the task on any given day. Fortunately ASD has had a dream run but he put that down to attention to detail and a lifetime of lessons learned and remembered.
---
Ciaran Cosgriff


Head of Drafting & IT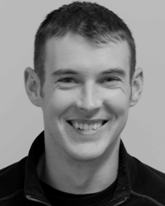 Ciaran joined Advanced Structural Designs in 2004 as a trainee draftsman whilst completing a Diploma of Engineering (mechanical) at Canberra Institute of Technology. Since, he has gained advanced knowledge and practical experience with current AutoCAD and Revit platforms. Since 2007 he has held primary drafting responsibilities for the all of Advanced Structural Designs projects. Ciaran is also in charge of our IT network. In 10 years we have never lost a day or an email and that's down to his vigilance and attention to detail.
---
Ross Clarke


Senior Structural Engineer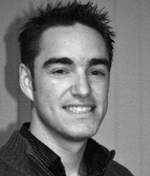 Ross joined Advanced Structural Designs in 2009 when he arrived to Australia from his homeland of Ireland. He has been involved in several high profile projects in which he used well developed skills in project management, design and analysis to achieve positive outcomes. He was project engineer for the design phase of the ANU Research School of Earth Science, Garran, in which he was responsible for the design and modelling of all structural elements. He carried out structural inspections, provided construction documentation and consultation on build-ability issues for the National Gallery of Australia. He was also involved in the unique project modelling and reporting for the removal and reinstallation of a 4.5m globe suspended between two high profile buildings in the Parliamentary Triangle, Canberra.
---
Matt Woolnough


Structural Engineer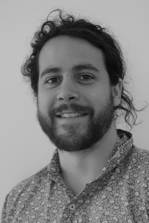 Matthew joined Advanced Structural Designs in 2014. He completed his Bachelor of Civil Engineering at the University of Wollongong and is a local Canberra lad who grew up in Reid. Matthew's interests are in computer aided design and he is proficient in the use of Strand 7, Spacegass, Rapt and RAM Concept among other programs including our in house software.
---
Jane Wilson


Administration and Accounts Manager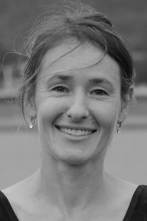 Jane has been with Advanced Structural Designs since the beginning in 2001. Jane ensures effective communication and co-operation between clients and stakeholders. She has also gained extensive experience in her role in charge of accounts and payroll services.
---
Go To Top